SKY DECK 22' Circus Photo Spot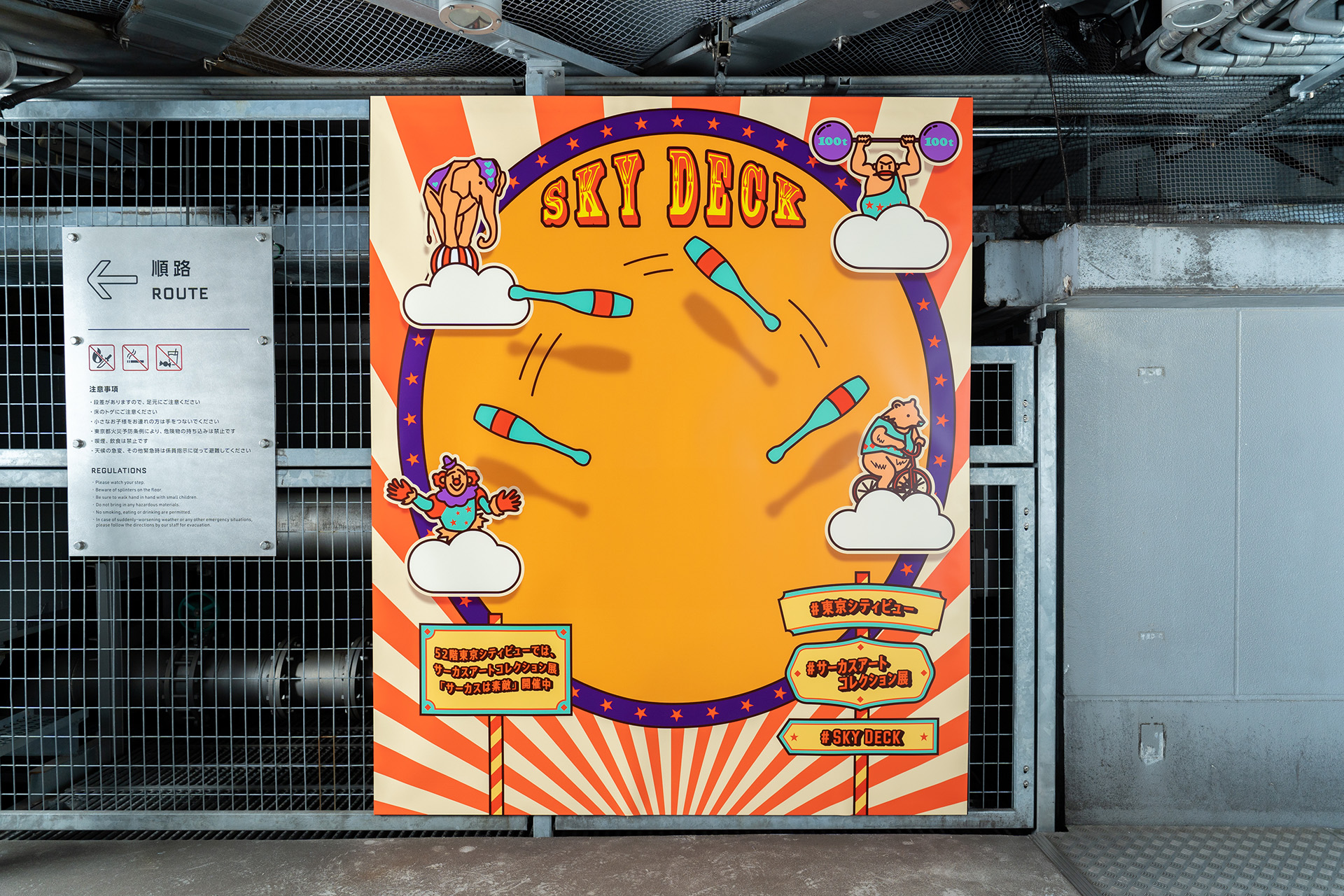 六本木ヒルズ屋上展望台SKY DECKのためのフォトスポットをデザインしました。
今回は別会場で開催中のサーカス展とのコラボいうことで、サーカスモチーフをフラットデザインに落とし込みました。画面中央ではジャグリングのピンを配置して、撮影した際にはピエロになりきれる、参加型のグラフィックです。シャドーをつけることで、トリックアートのようにフラットな面ながらも奥行きを感じさせる効果があります。


We designed a photo spot for the SKY DECK rooftop observation deck at Roppongi Hills.
This time, in collaboration with a circus exhibition being held at another venue, we incorporated circus motifs into a flat design. In the center of the screen, juggling pins are placed so that visitors can become clowns when they take pictures. By adding shadows, the effect is to create a sense of depth despite the flat surface, like trick art.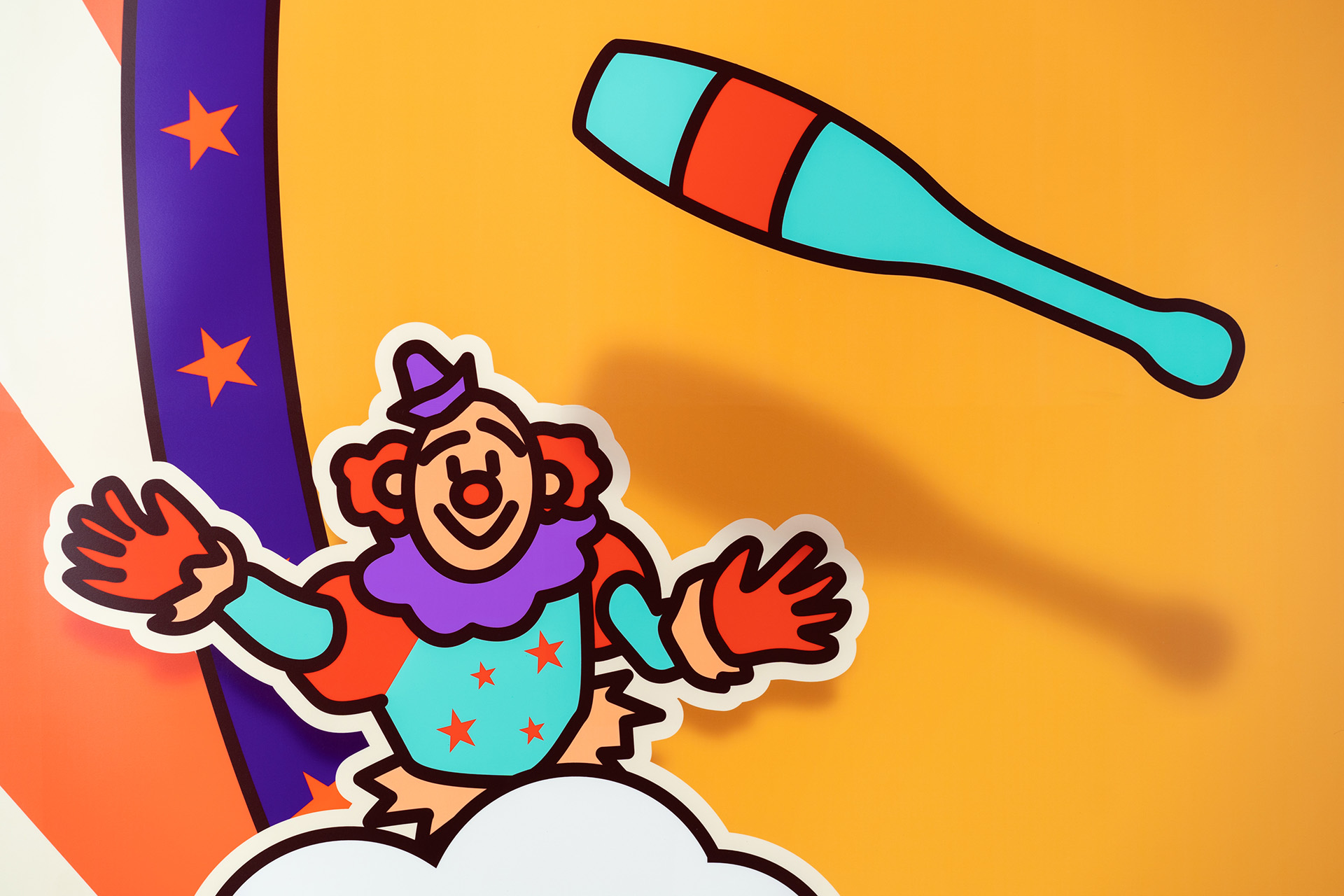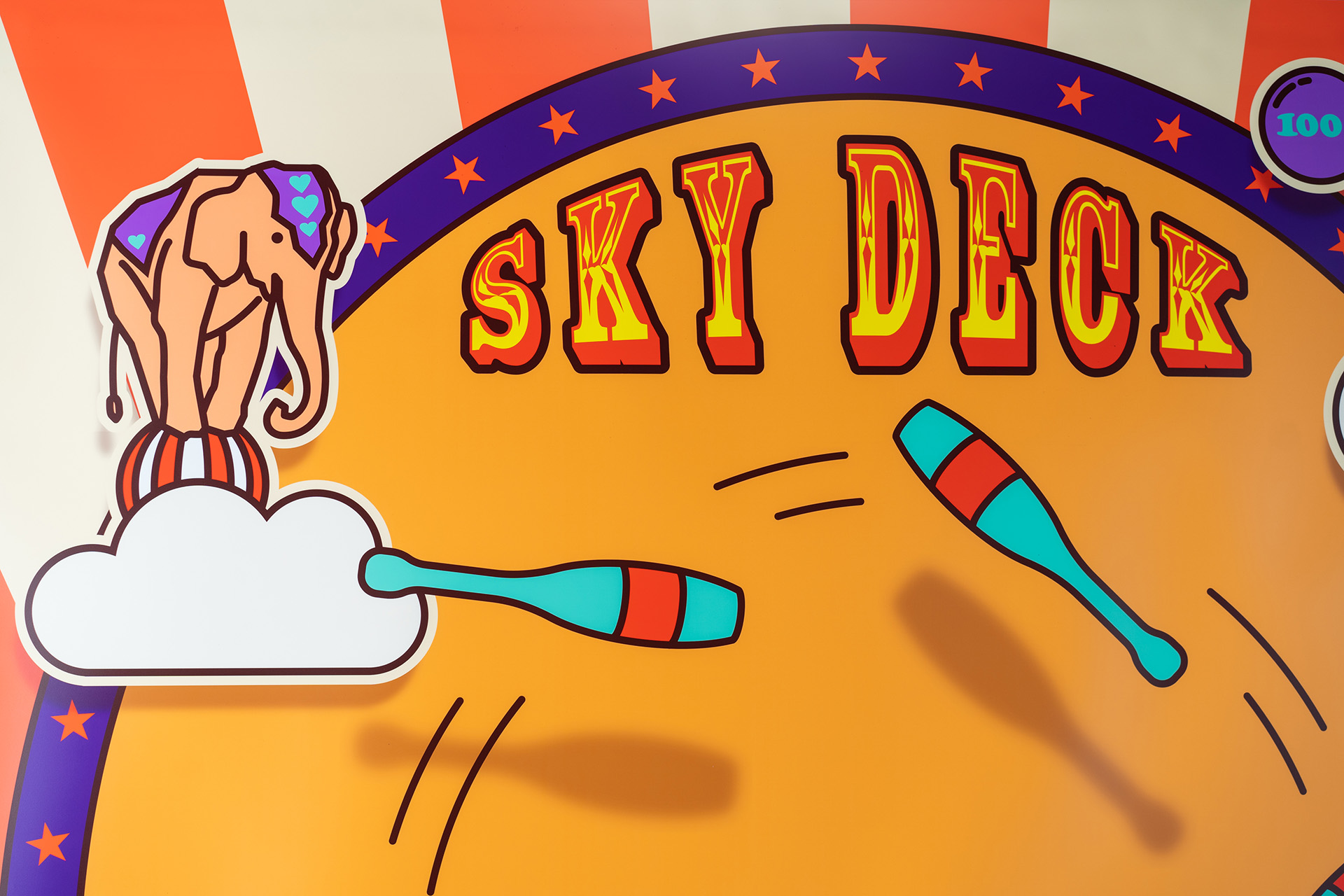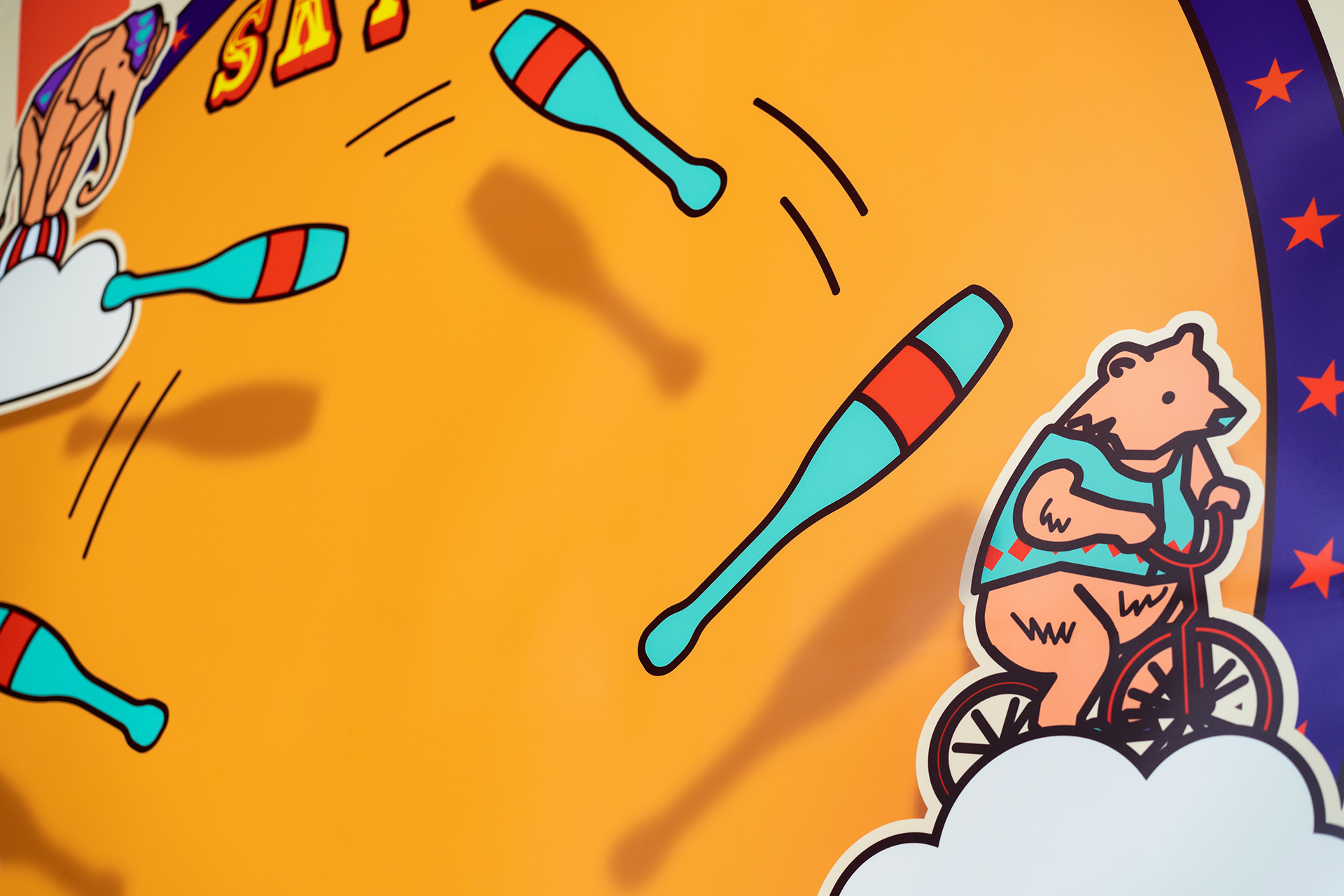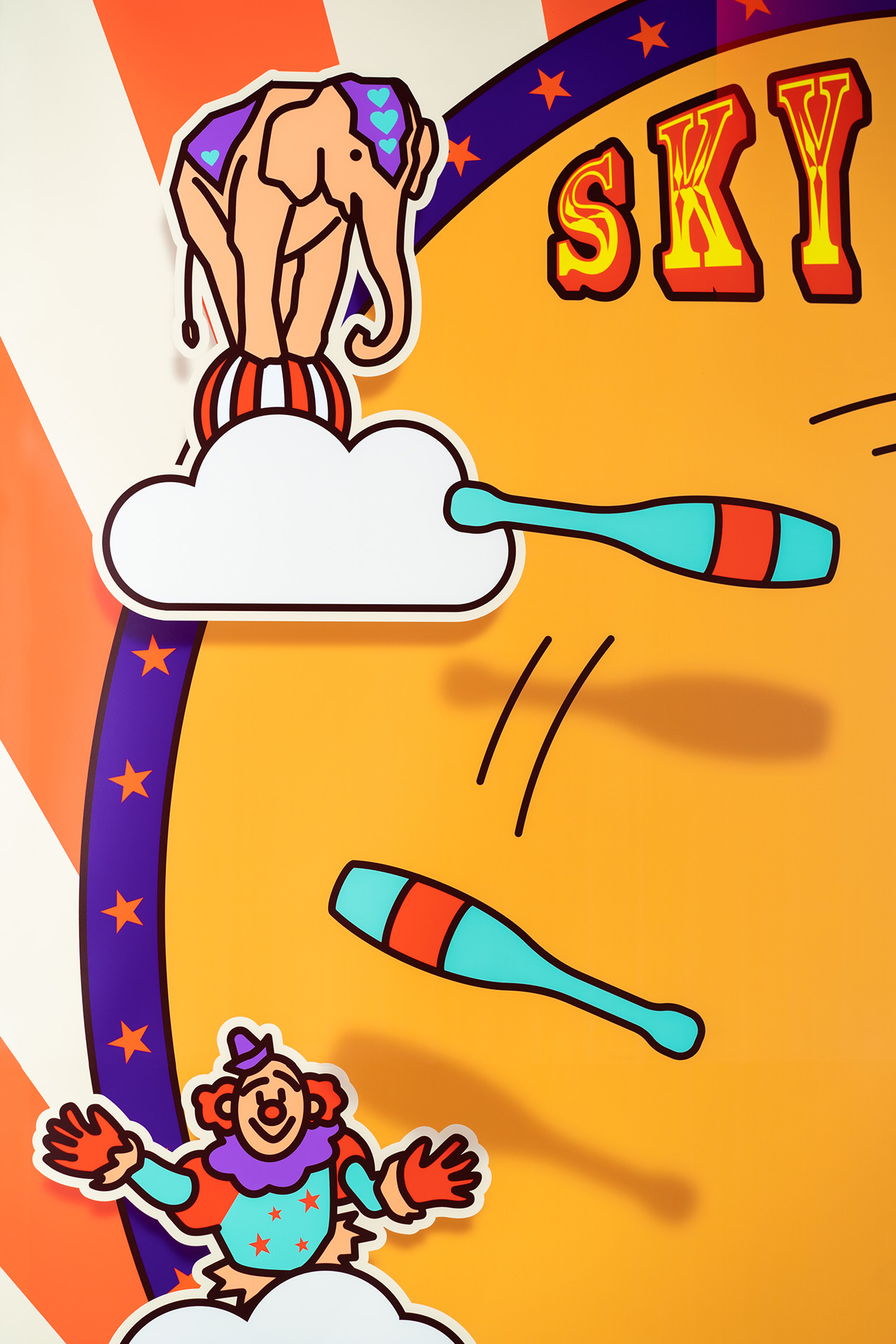 2022
Client: 森ビル
Design: K.Shibakuki, S.Horioka
Photo: H.Surikabe