Nejishiki Bar & Exhibition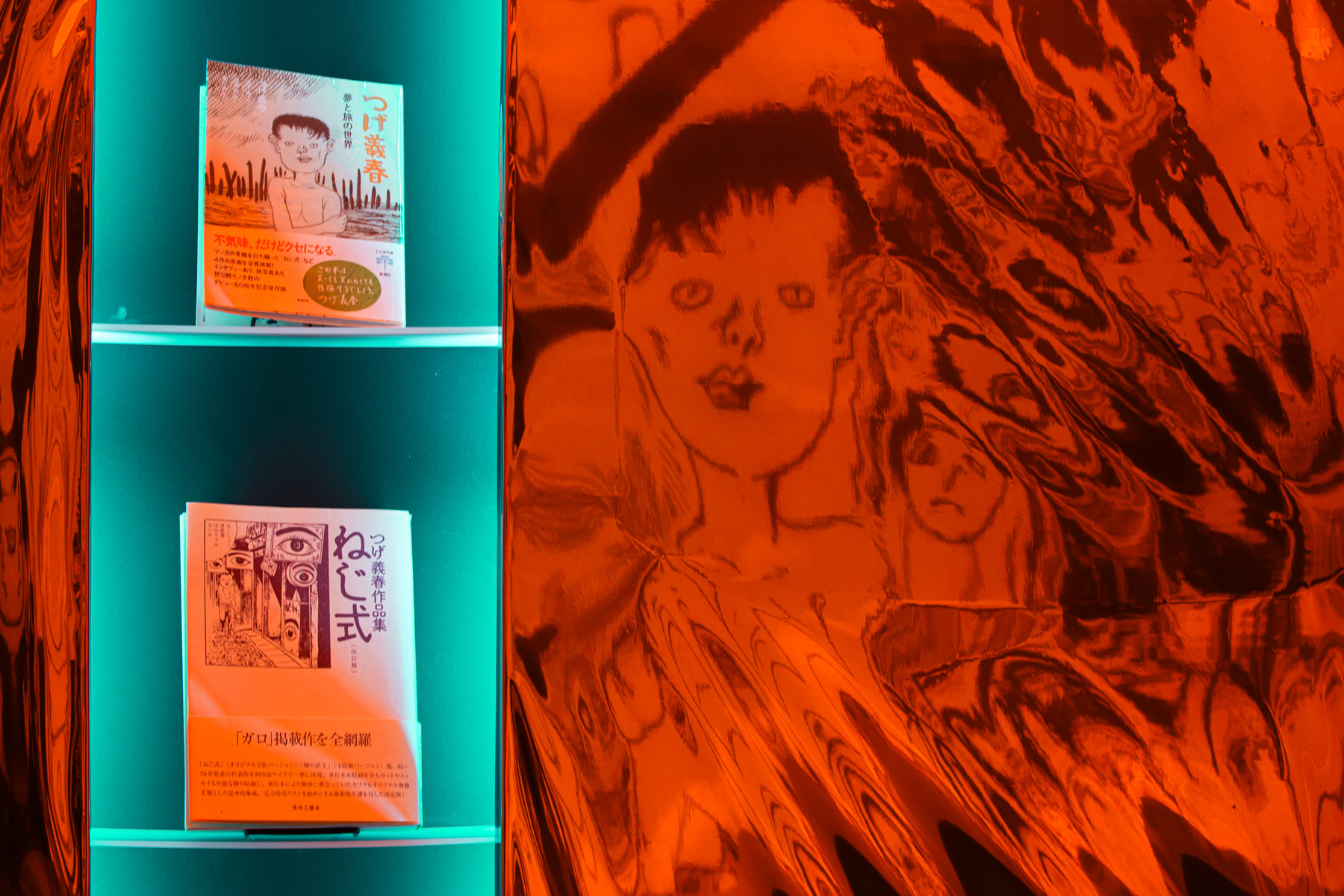 伝説的な漫画家、つげ義春氏の『ねじ式』の原画を展示した「ねじ式展」と招待制のシークレットバーの空間設計とグラフィックデザインを行いました。空間とグラフィックのイメージを合わせ、インパクトのあるオレンジとブルーグリーンをテーマカラーに選び、『ねじ式』のキャラクターを中心にデザイン展開しています。また、『ねじ式』では主人公が夢のような世界をさまようことから、テーマを「ゆらぎ」と定め、空間やグラフィックの随所にねじれや歪みを感じさせるデザインを施しました。

We designed the space and graphic design for the "Nejishiki Exhibition", an exhibition of original drawings of "Nejishiki" by the legendary manga artist Yoshiharu Tsuge, as well as the invitation-only secret bar. We chose orange and blue-green as the theme colors to match the space and the graphic image, and developed the design around the characters of Nejishiki. Because the main character of Nejikishiki wanders through a dreamlike world, we chose "wavering" as the theme for the design, with twists and distortions throughout the space and graphics.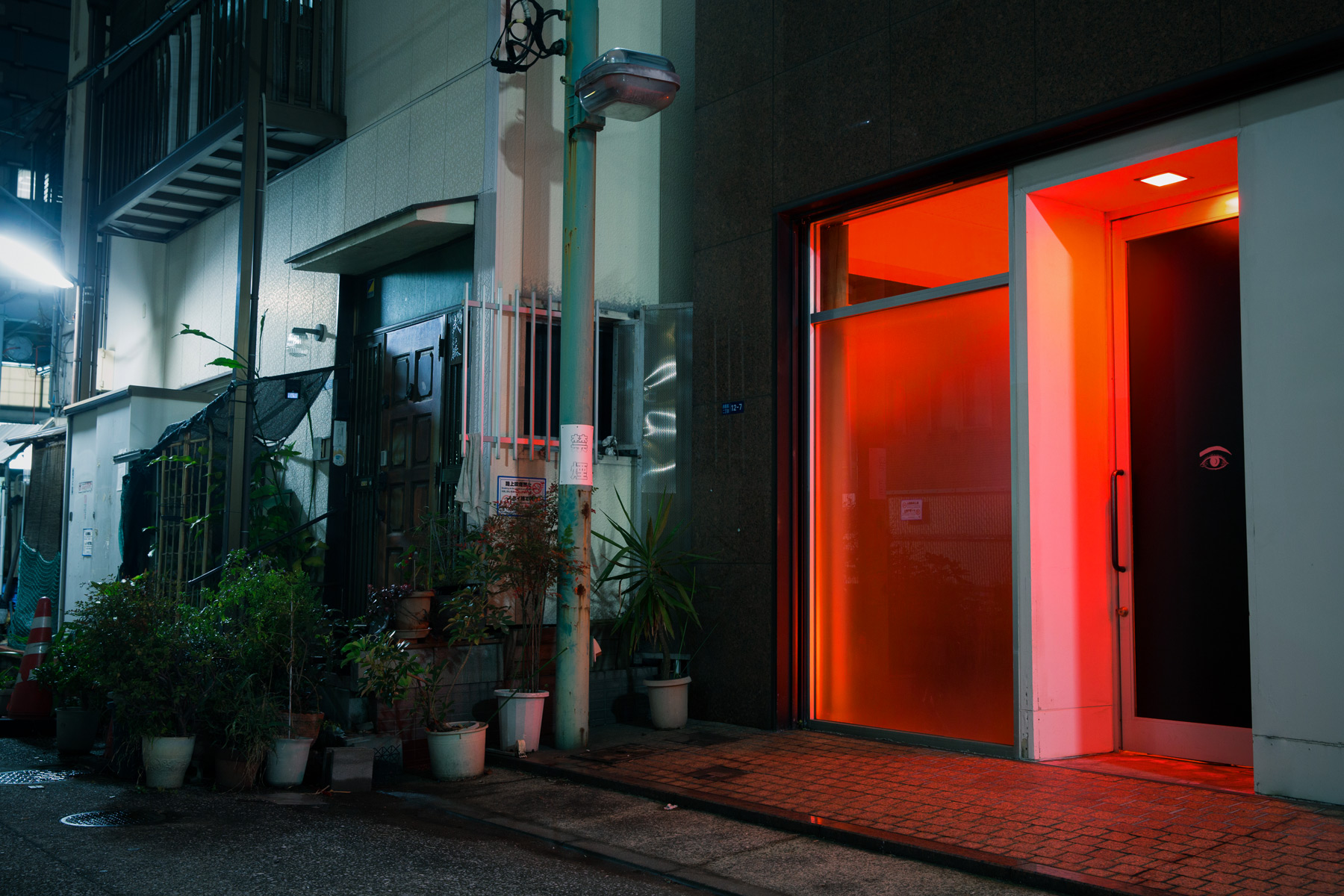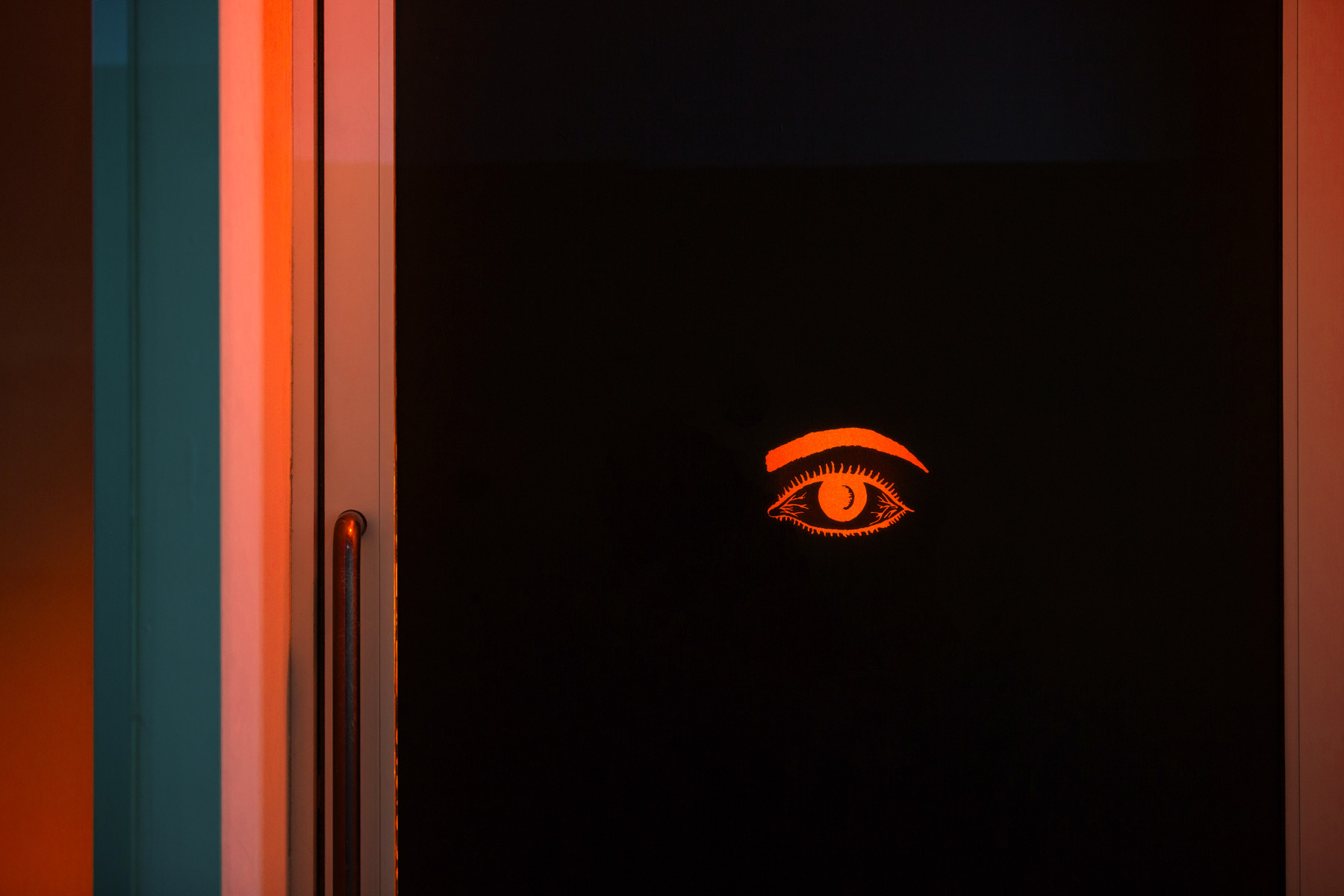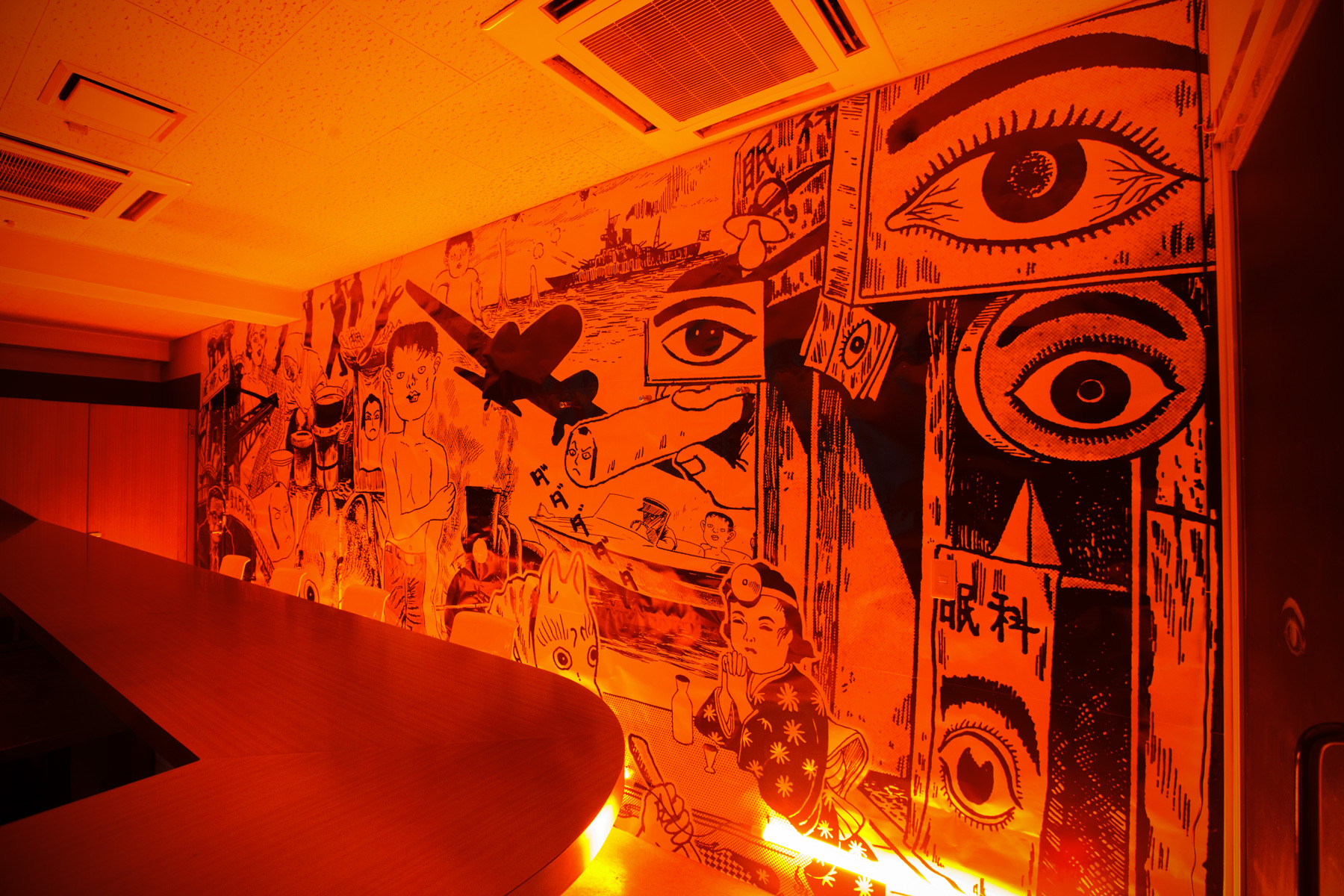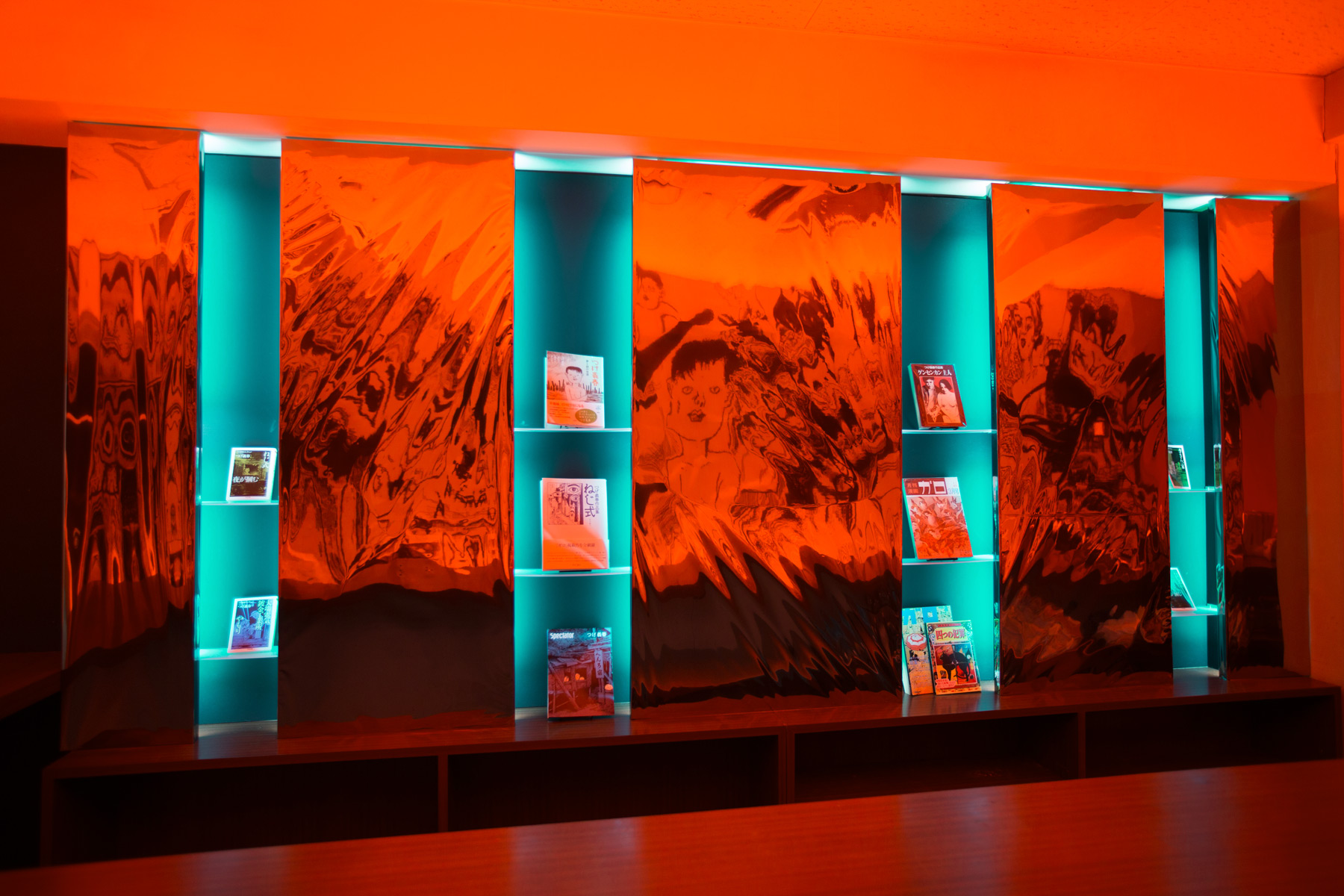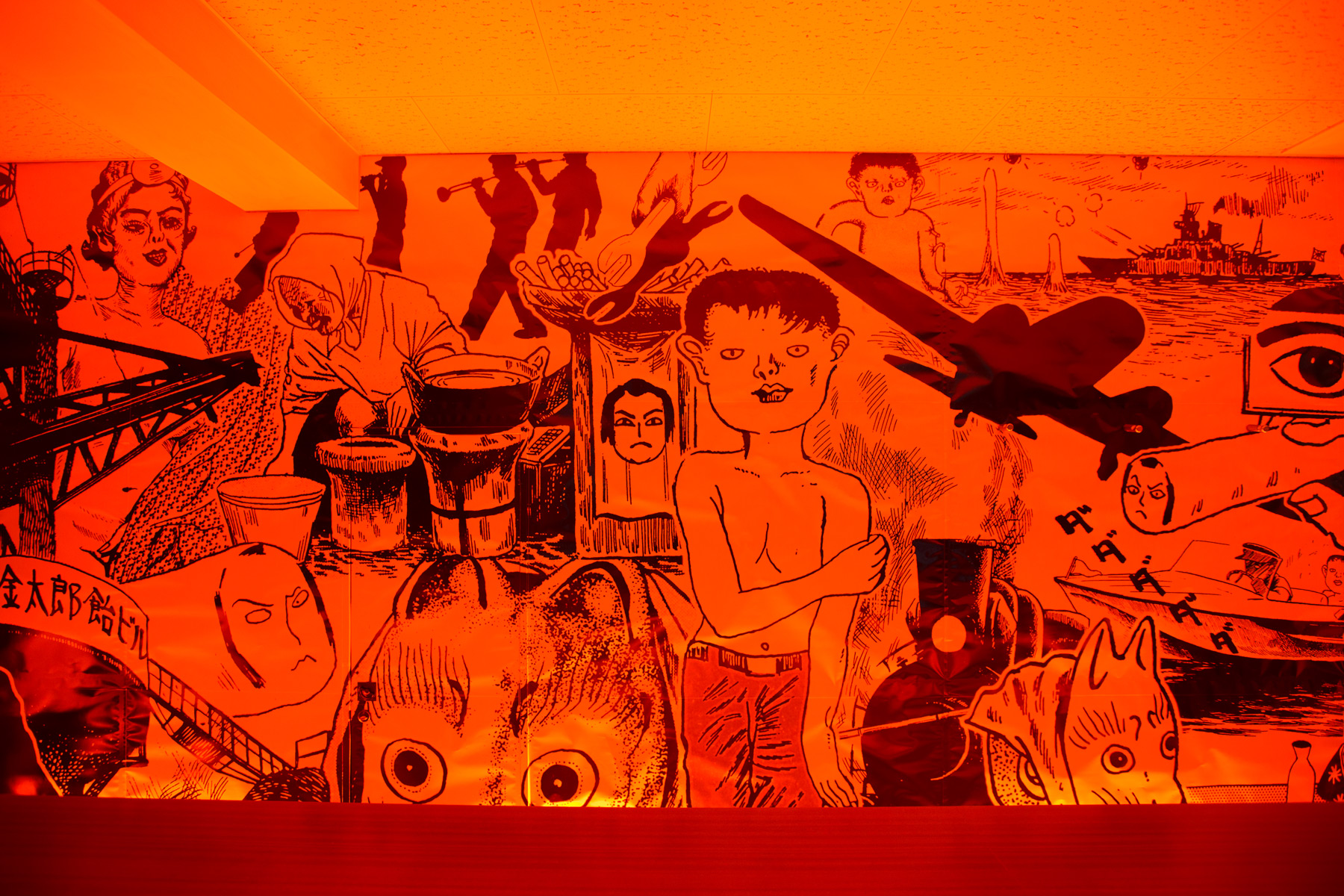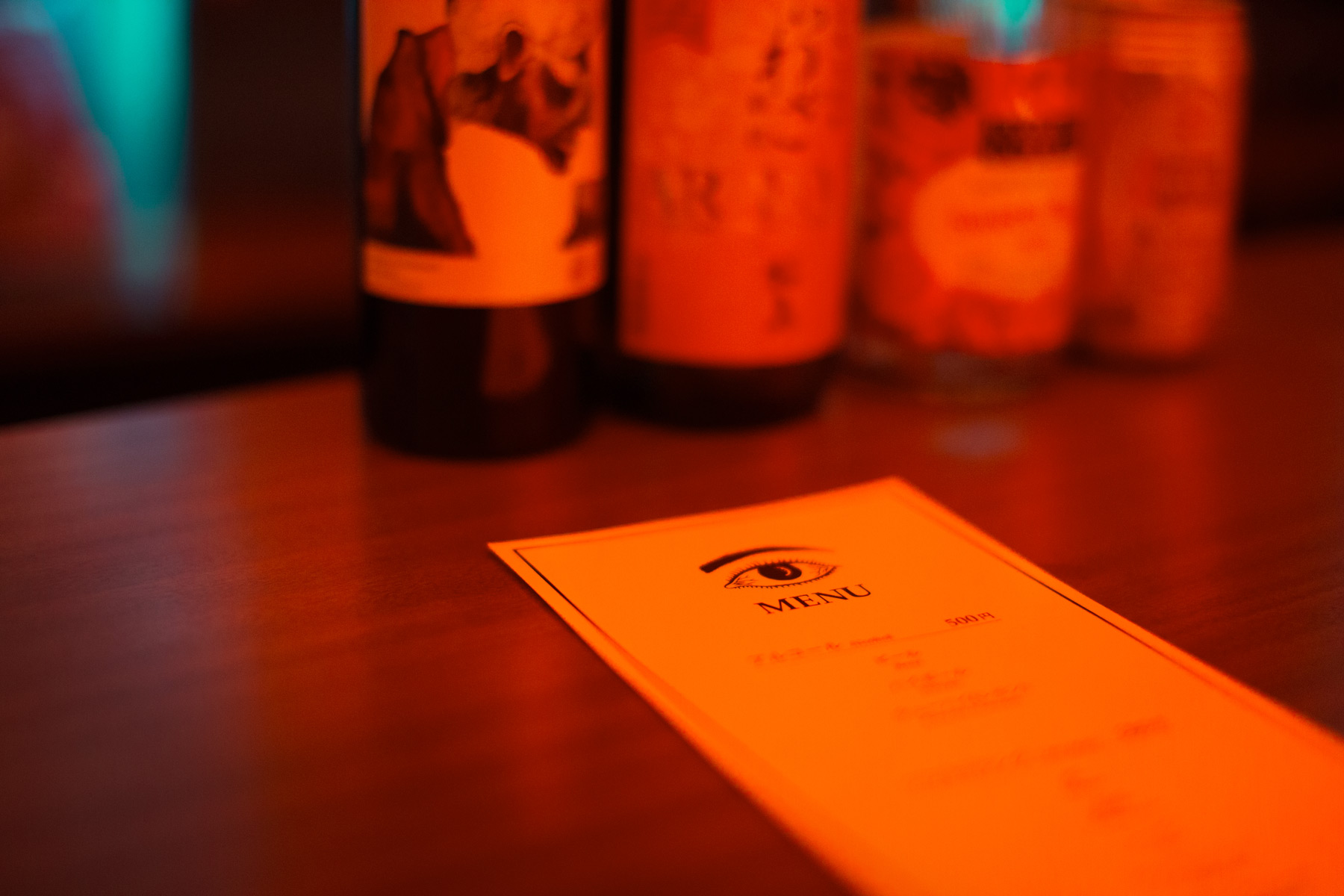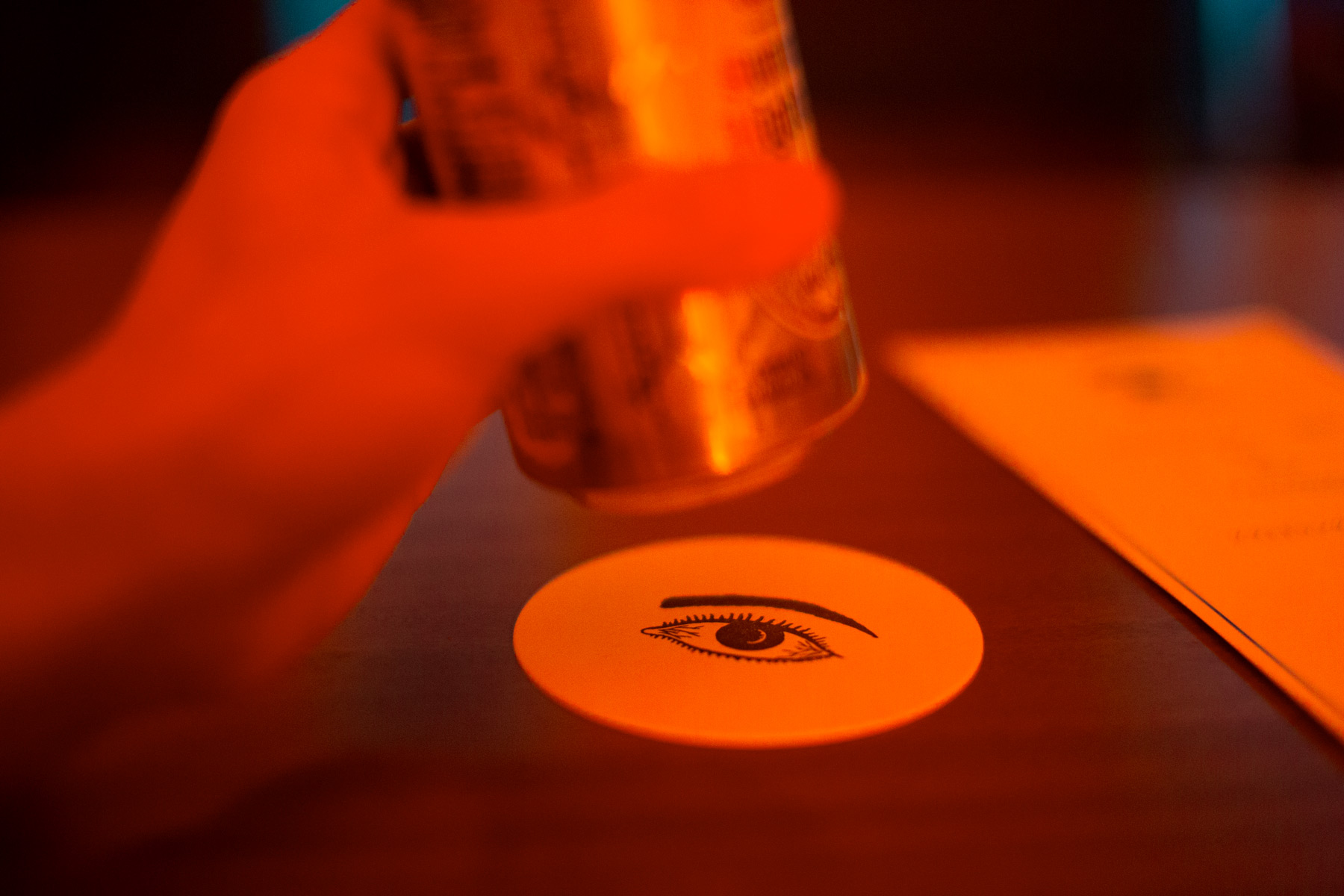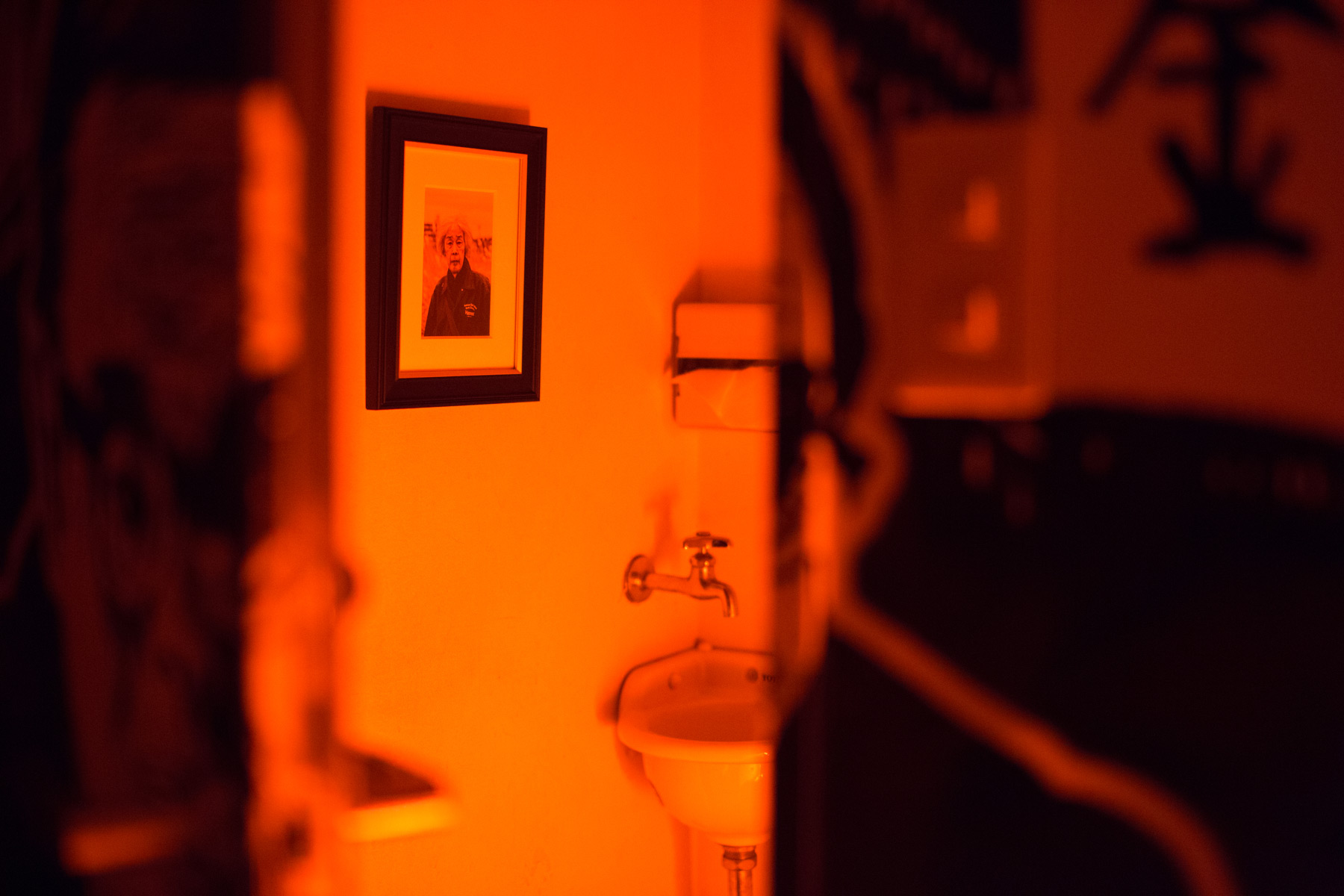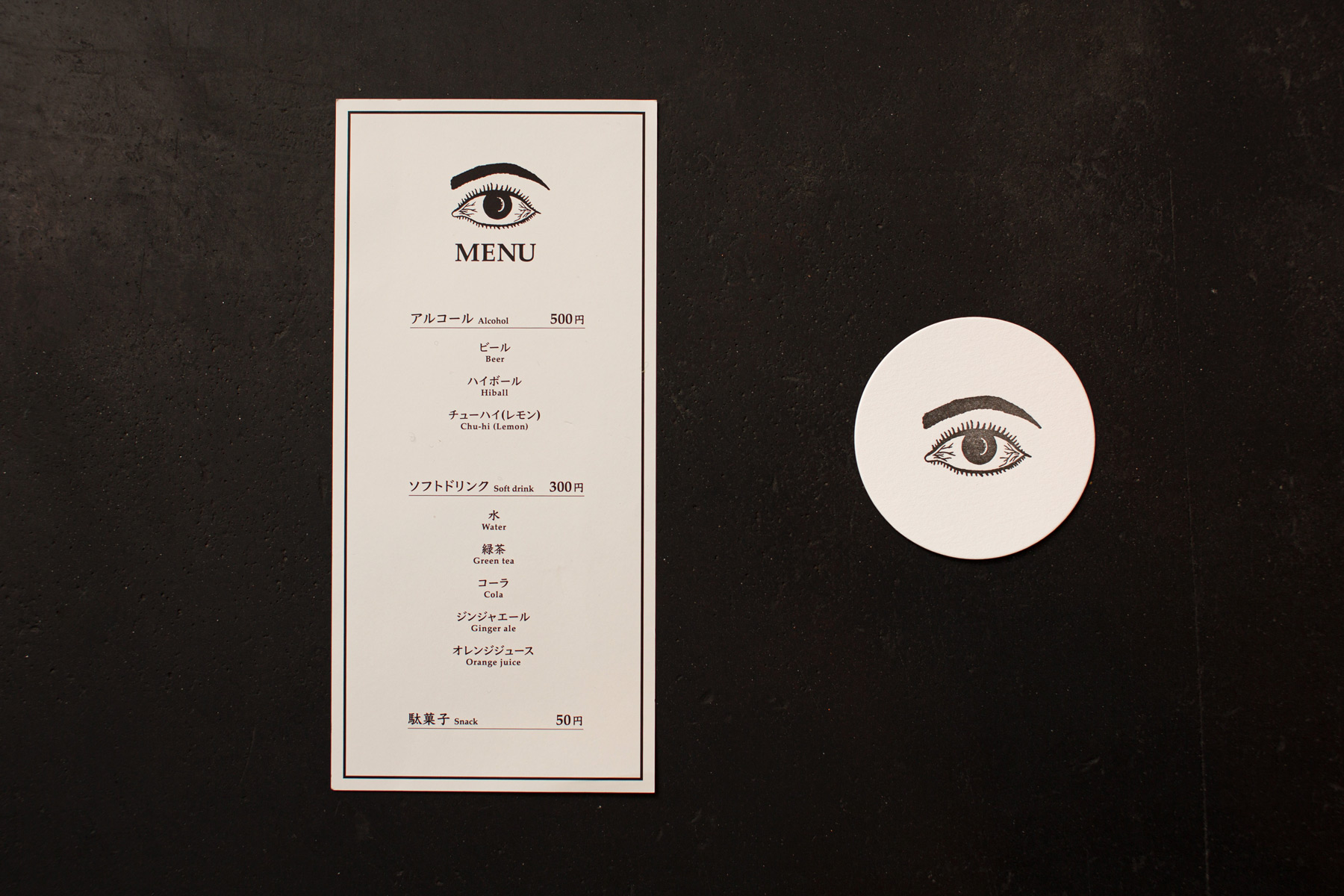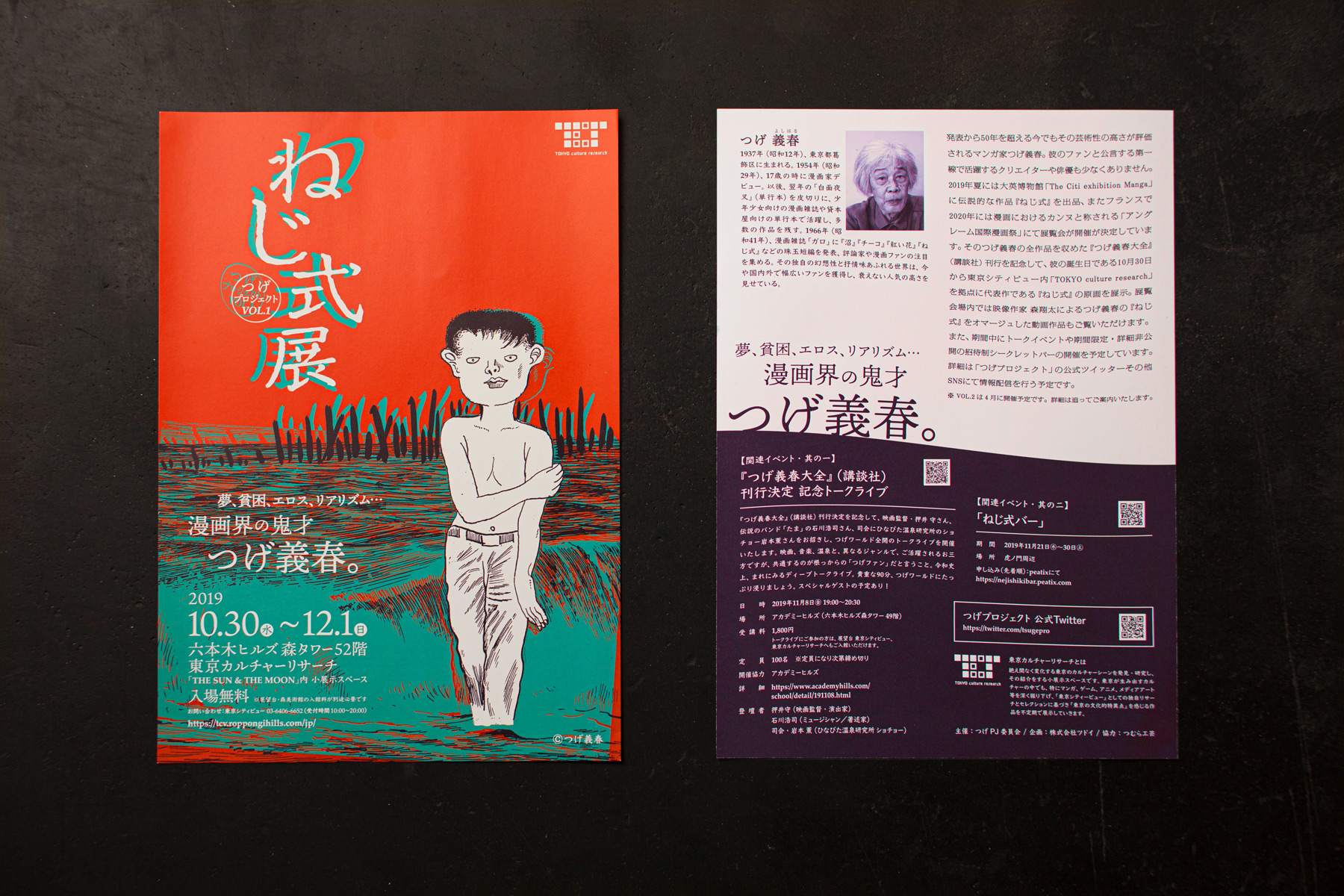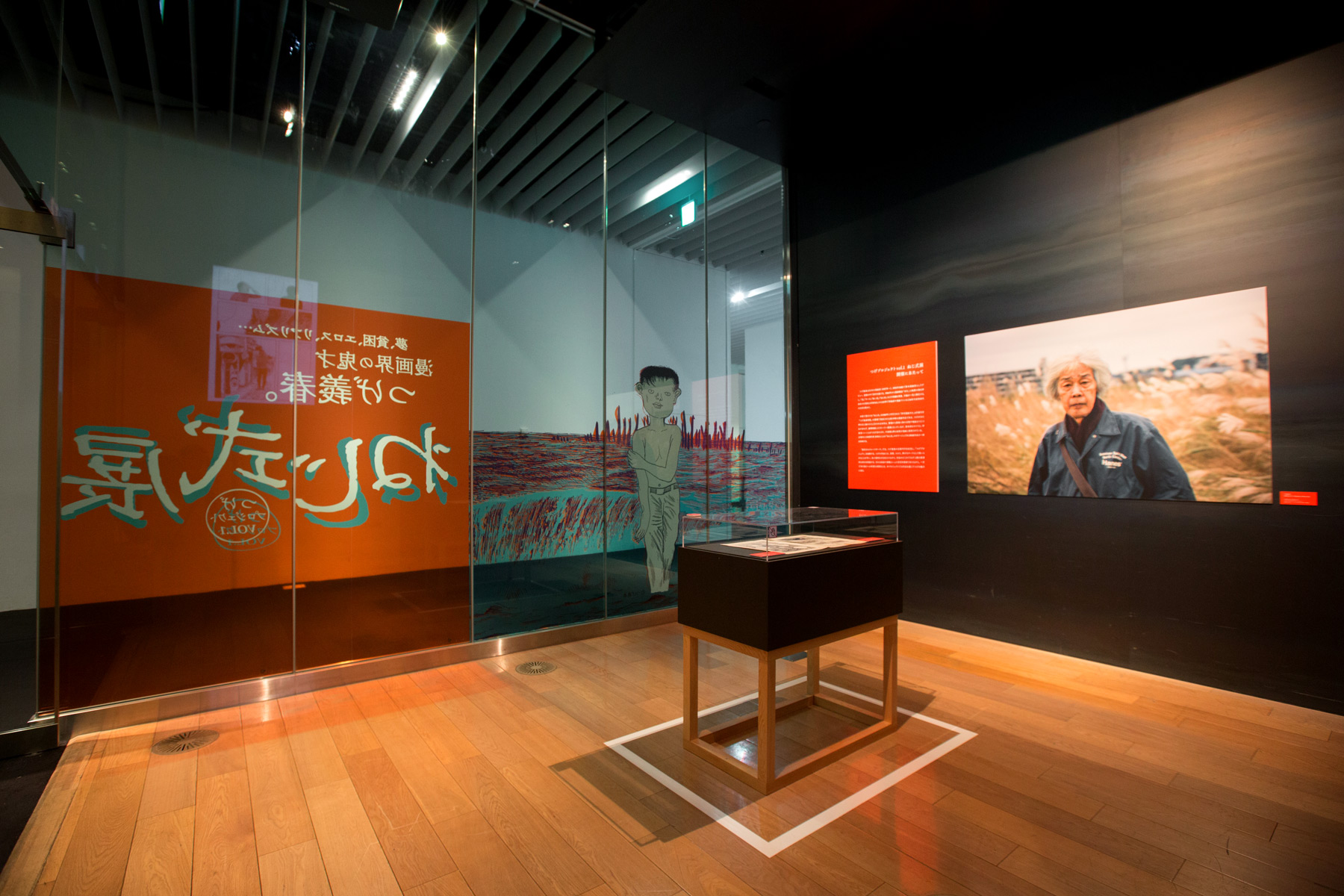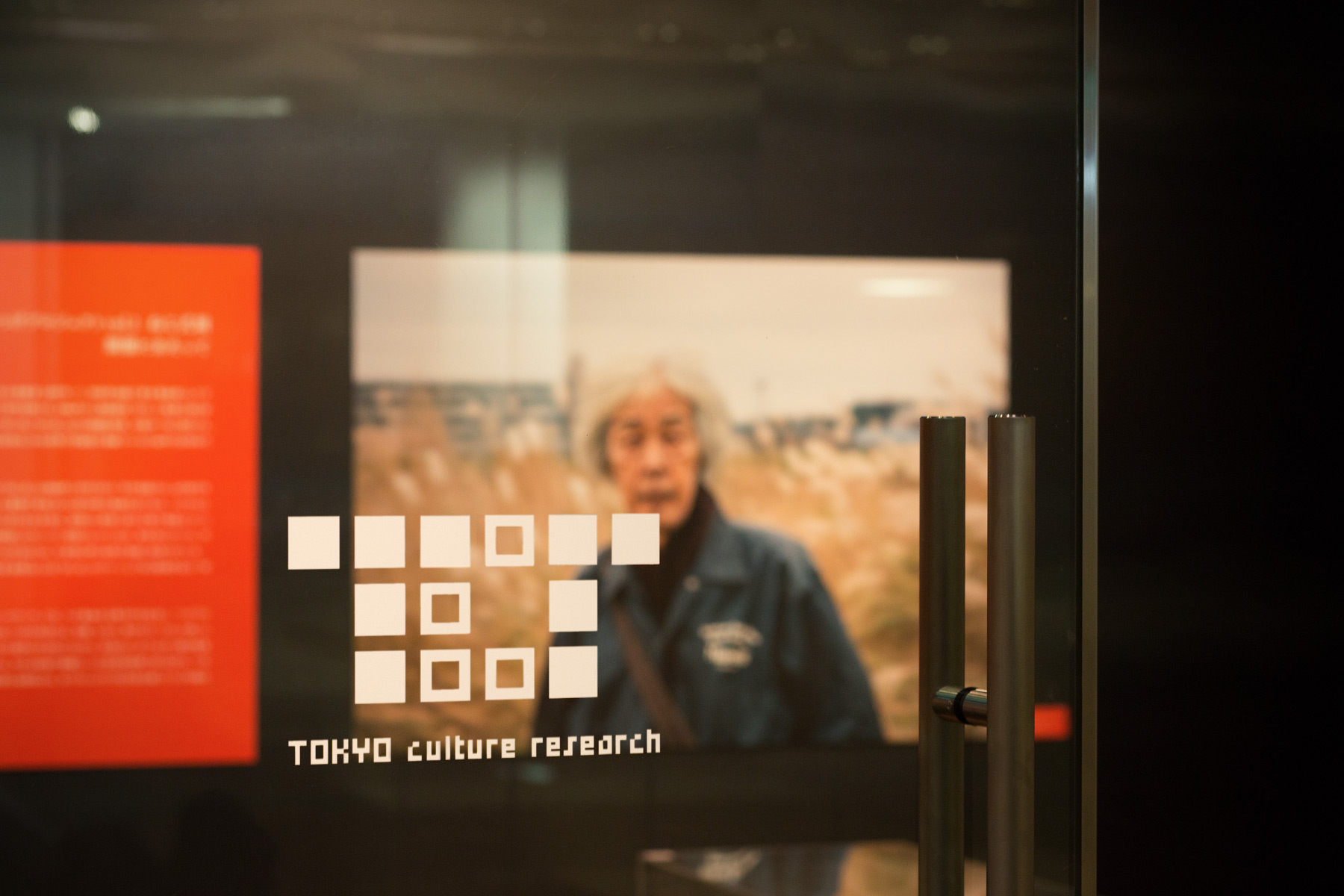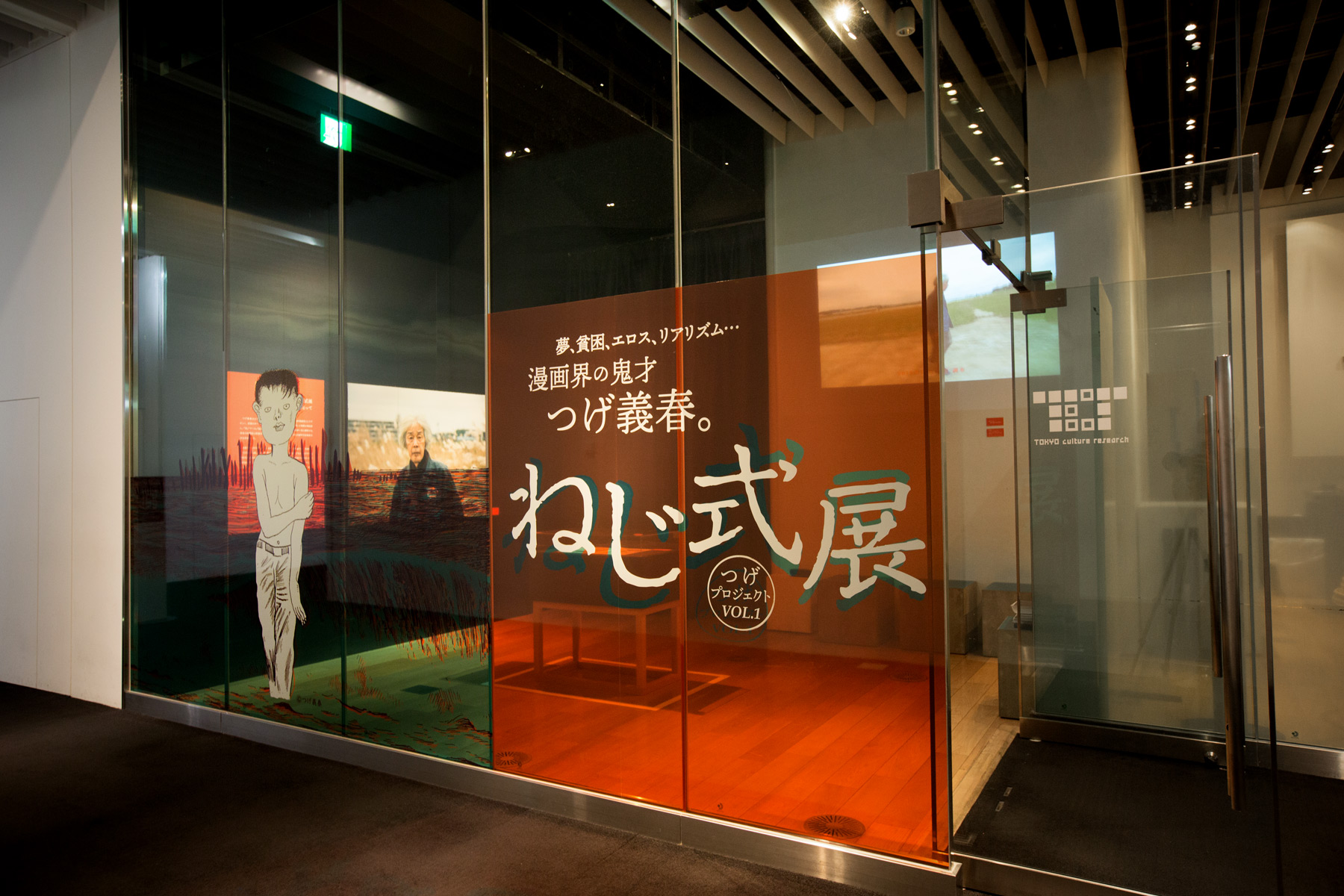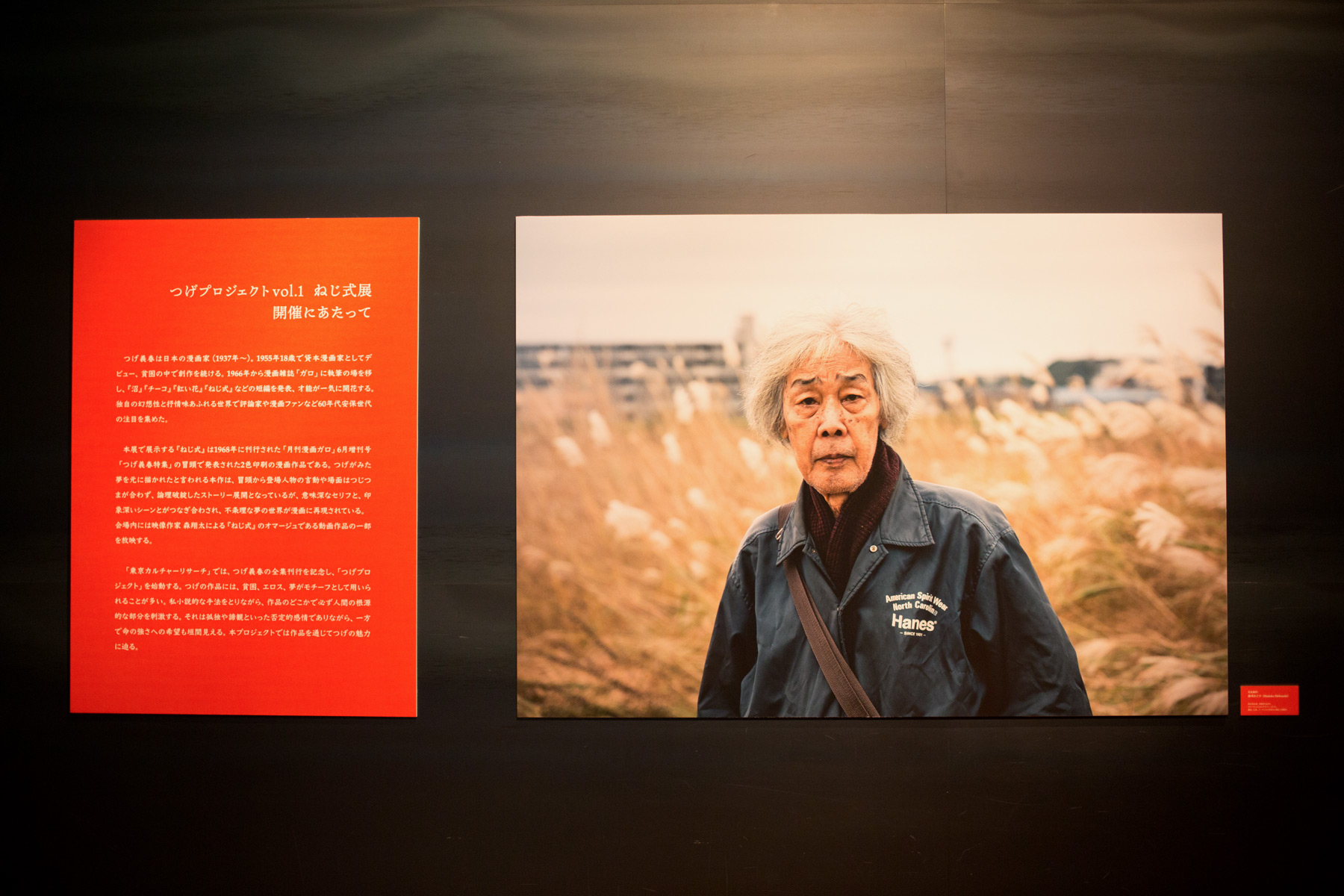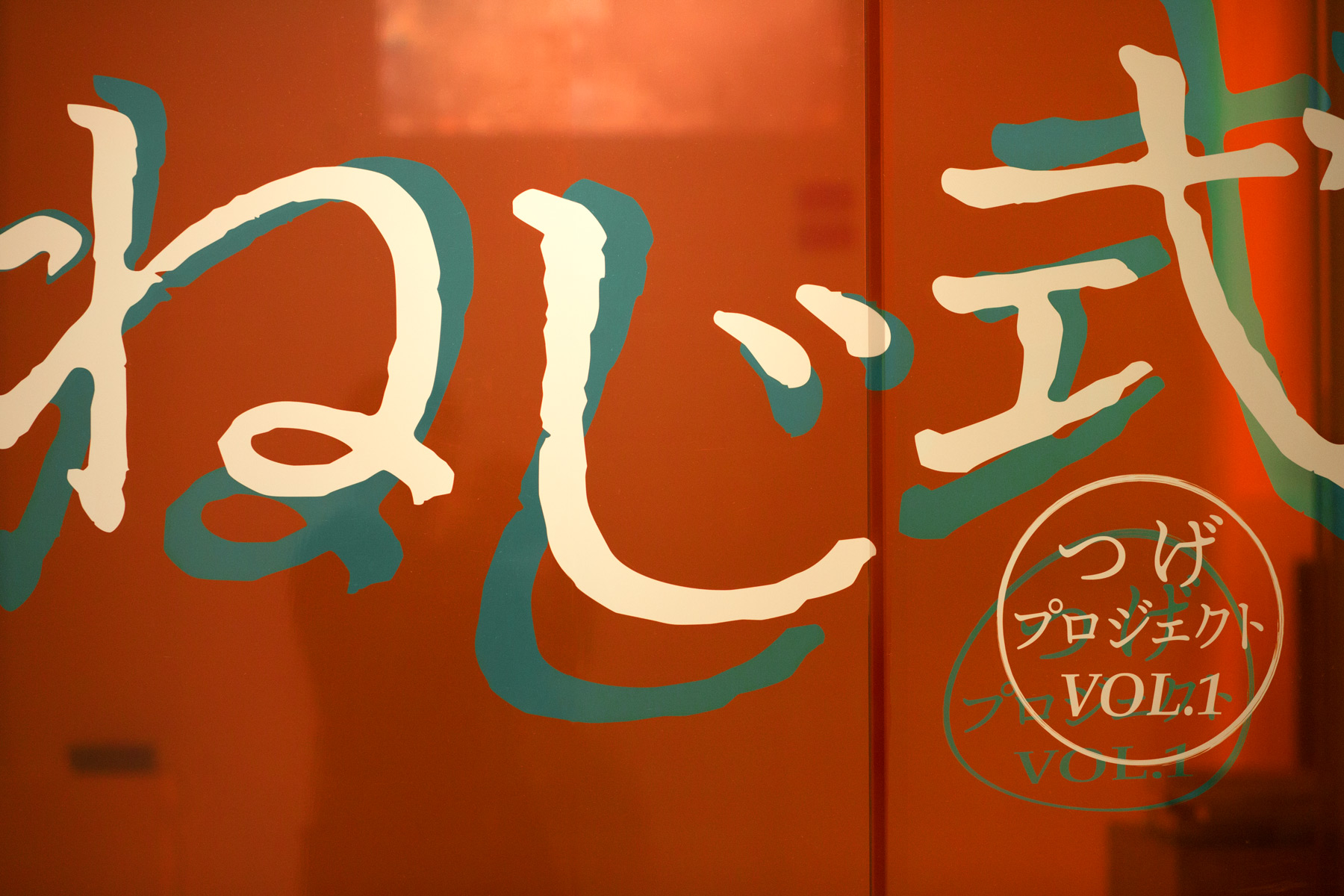 2019
Design: S.Horioka, K.Shibakuki
Photo: Hidetoshi Surikabe
©つげ義春