Samon inc. New Year Card 2020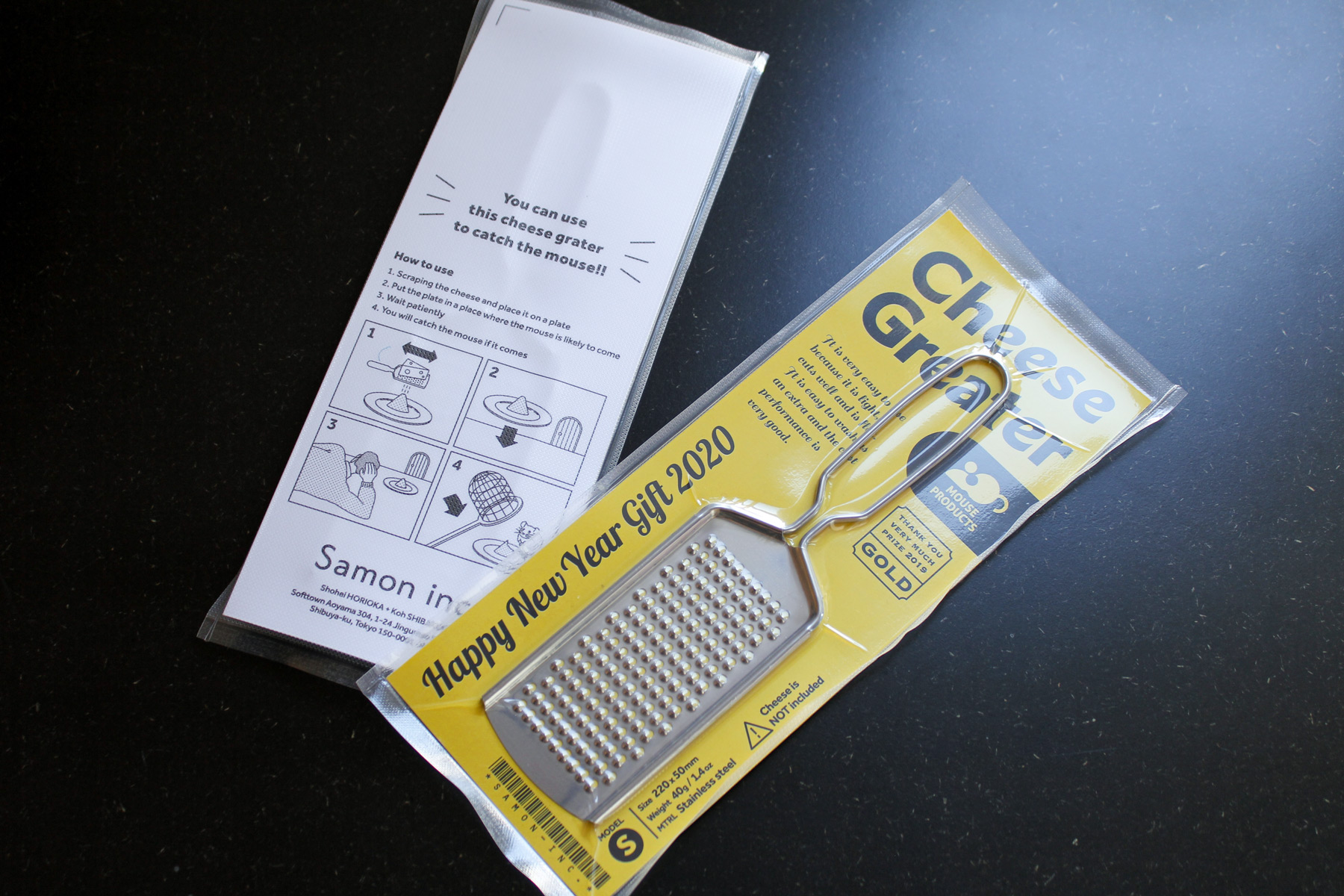 子年の年賀状です。幸せのネズミを呼び込むためのチーズおろしをシュリンクパッケージに封入しました。パッケージには、架空のプロダクトロゴや使用方法を記載し、実際のプロダクトとしてのリアリティを追求しています。年始めからSamon inc.の面白さが伝わるようなデザインです。

The Year of the Child. The cheese grate is enclosed in a shrink-wrapped package to bring in the happy mice. We tried to make the package more realistic as an actual product by describing the fictional product logo and how to use it. It is designed to convey the fun of Samon inc. from the beginning of the year.